Research with Lumen
Collaborate with Lumen to measure metabolic fuel via exhaled CO2 for participants in a resting state.
Access real time CO

2

data
Measure breath CO

2

in under 30 secs
Assess participants at home instead of the lab
Use a handheld device equivalent to RER
App configurable to your needs
Get In Touch

Unlike metabolic carts, Lumen focuses exclusively on CO2 and does not measure oxygen levels or consumption.
Results are delivered in real time through a simplified research-friendly version of the Lumen app and stored for later reference.
To learn more about how Lumen works, click here
Get In Touch
How Lumen works
Participant breathes in through Lumen
Holds breath for 10 seconds
Breathes out through Lumen
The Lumen device measures CO2 and flow rate during the exhale to identify the peak CO2 level equivalent to alveolar gaseous concentration.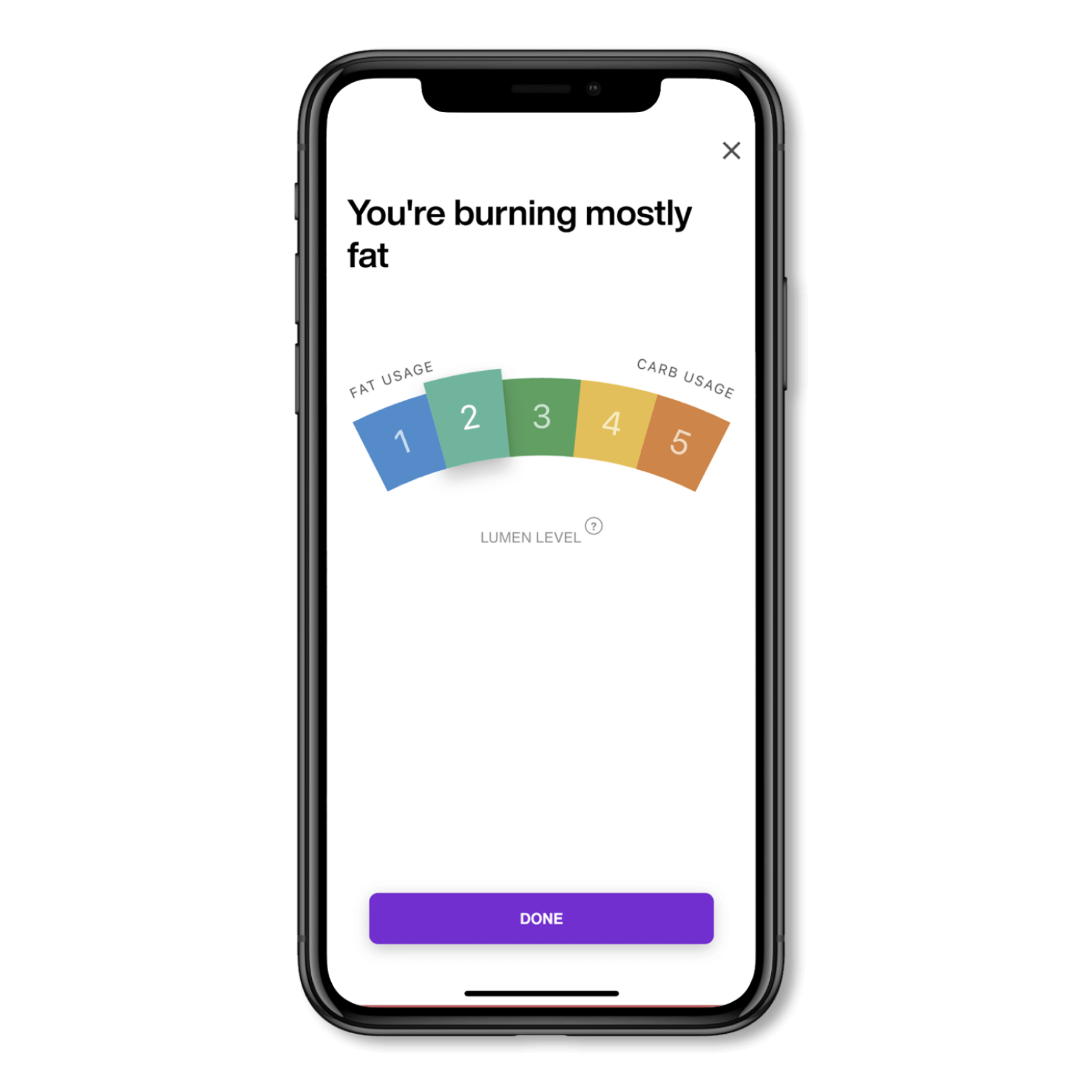 Scientifically Validated &
Peer-reviewed
Peer-reviewed research evaluating Lumen validated that it matches the gold standard of measuring metabolism.
Research papers
A handheld metabolic device (Lumen) to measure fuel utilization in healthy young adults – device validation study
PEER REVIEWED PUBLICATION, READ MORE
A novel approach to identifying changes in metabolic fuel usage with the Lumen device
How can I use Lumen in my research?
Fill in the form below and we'll get back to you ASAP.